Minutes
Purchase Wordly translation minutes
A host is required to have enough minutes in their linked Wordly account to cover the translation sessions they host.
Purchase Wordly Minutes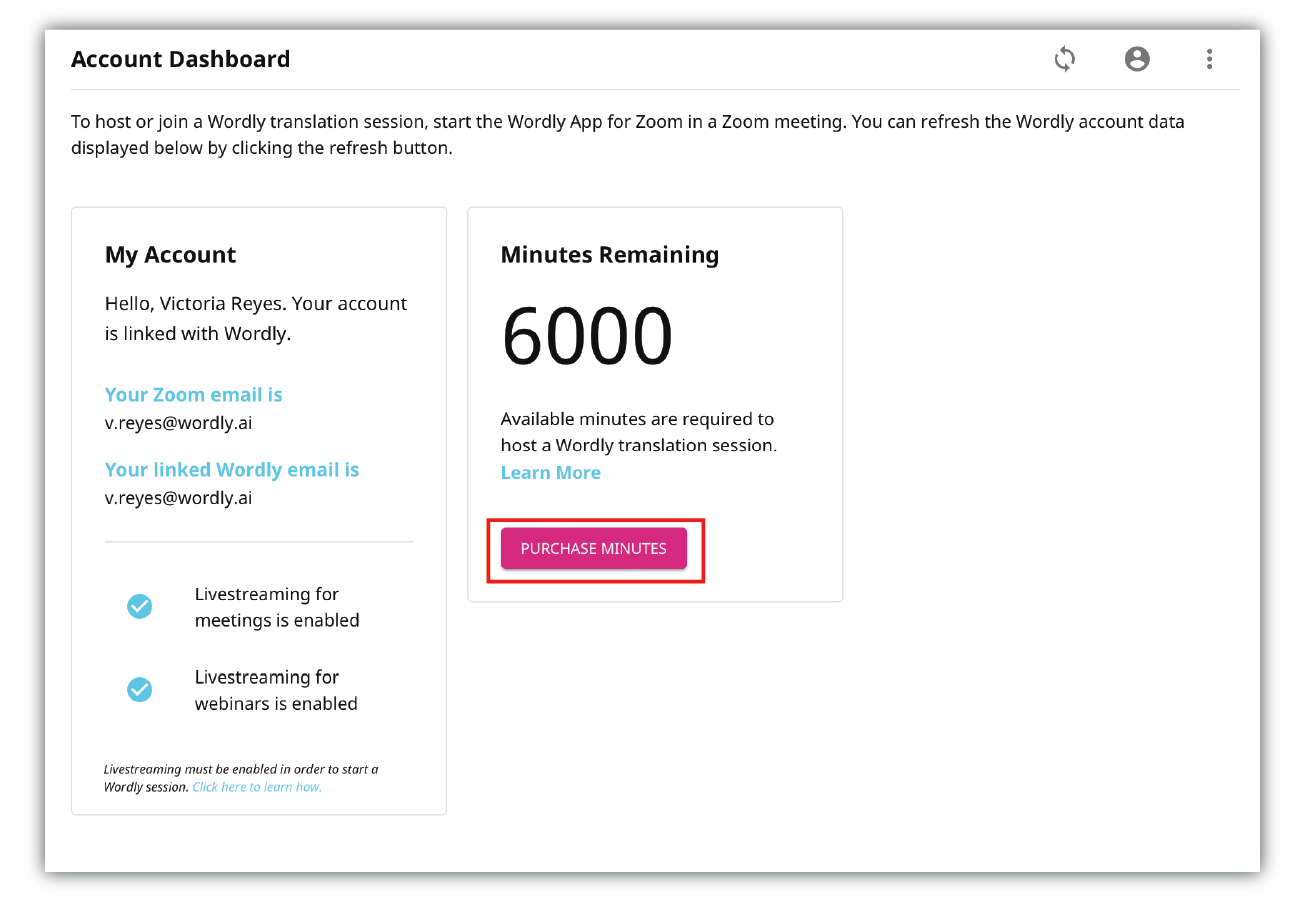 Outside of a meeting, you can click on the "Purchase Minutes" button from within the Wordly App for Zoom assuming that you have linked your Wordly account. This will open the Wordly Portal in a Web browser where you can purchase more minutes.
Alternatively, Wordly minutes can be purchased at any time through the Wordly Portal.
If you would like to explore subscription and volume discounts, please contact Wordly at sales@wordly.ai.